In order for your agents to connect their Google Calendar to LatePoint – you need to create a Google API project for your website to generate OAuth credentials.
Creating new Google API project
To start visit Google Developer Console https://console.developers.google.com and click Create to create new project:
Give your project any name you want and click "create" button:
Enable Calendar API:
Search for Calendar:
Activate Google Calendar API
Now you need to create credentials for your project:
Click on client ID link to generate client ID credentials: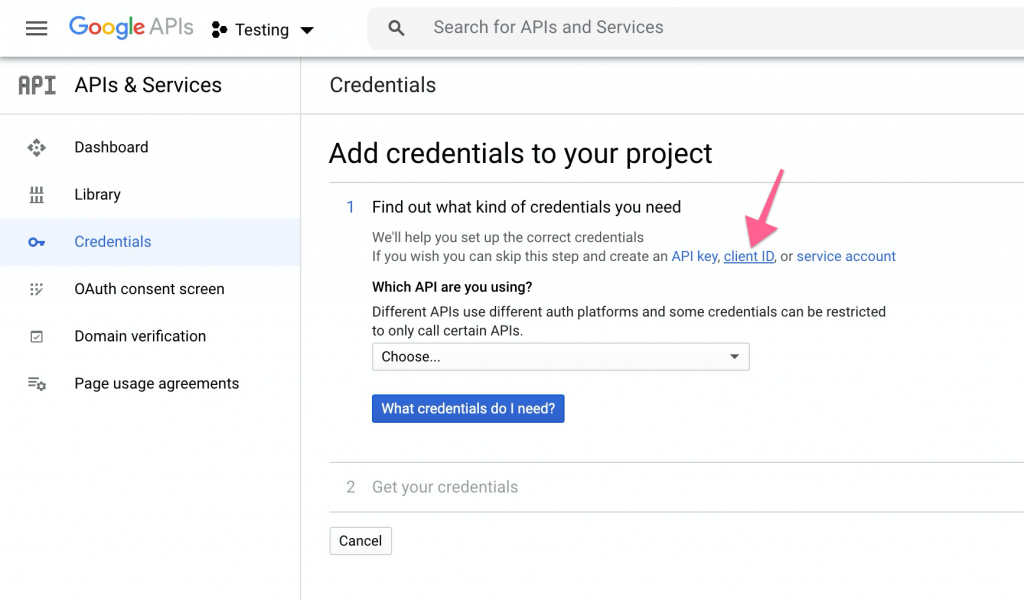 You will need to configure your consent screen first in order for your app to have credentials generated. Click on Configure Consent Screen button

Configuring OAuth Consent Screen
It is important to understand the type of relation you have with agents in your business that uses LatePoint. If they belong to the same organization under your Google account, or you are the agent yourself – you can use "internal" type, which does not require verification process from Google. Pick the type you need and click Create
Complete OAuth Concent Screen form (that's what your agents will see when they click to "connect google calendar" button in LatePoint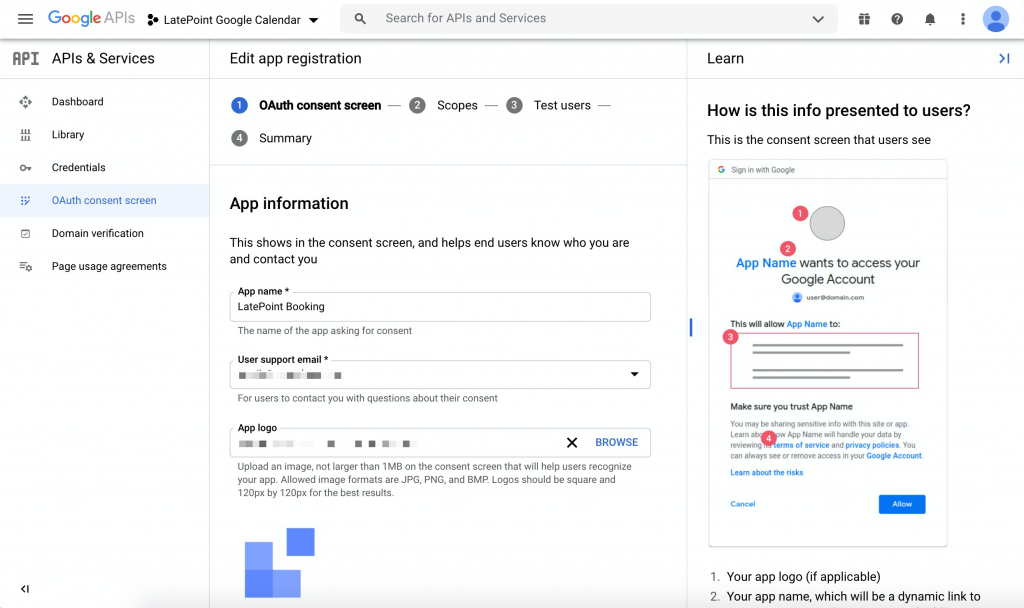 Add an authorized domain (your website address where agents will be clicking connect calendar button)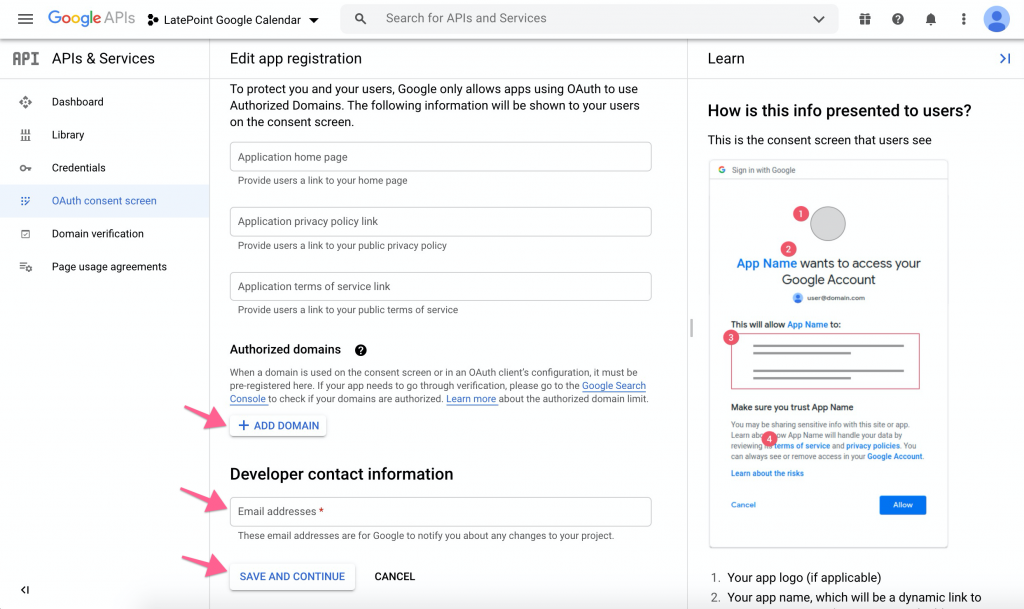 Setting up permission scopes
Add Google Calendar API scope called ../auth/calendar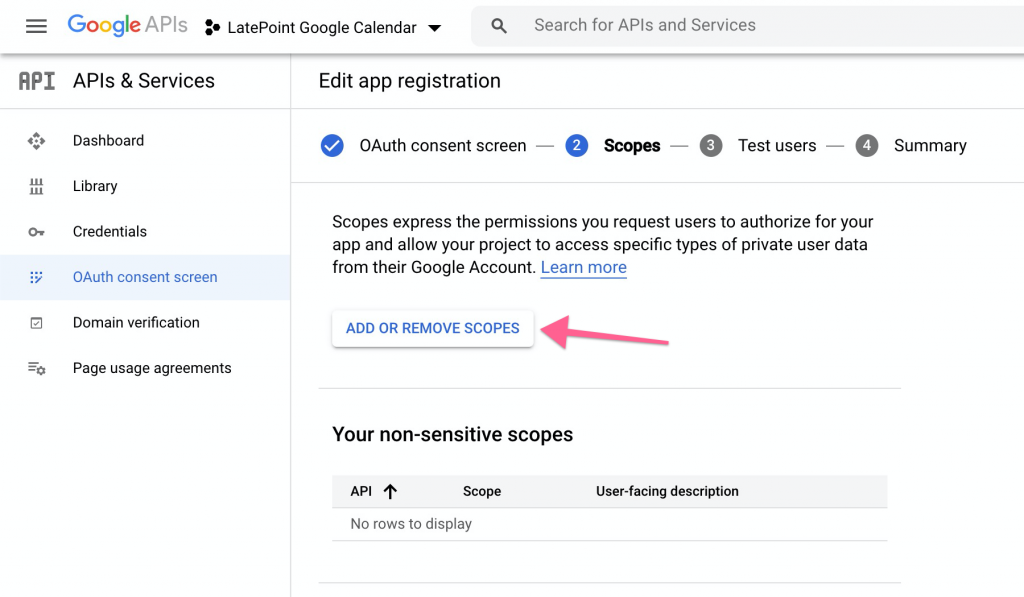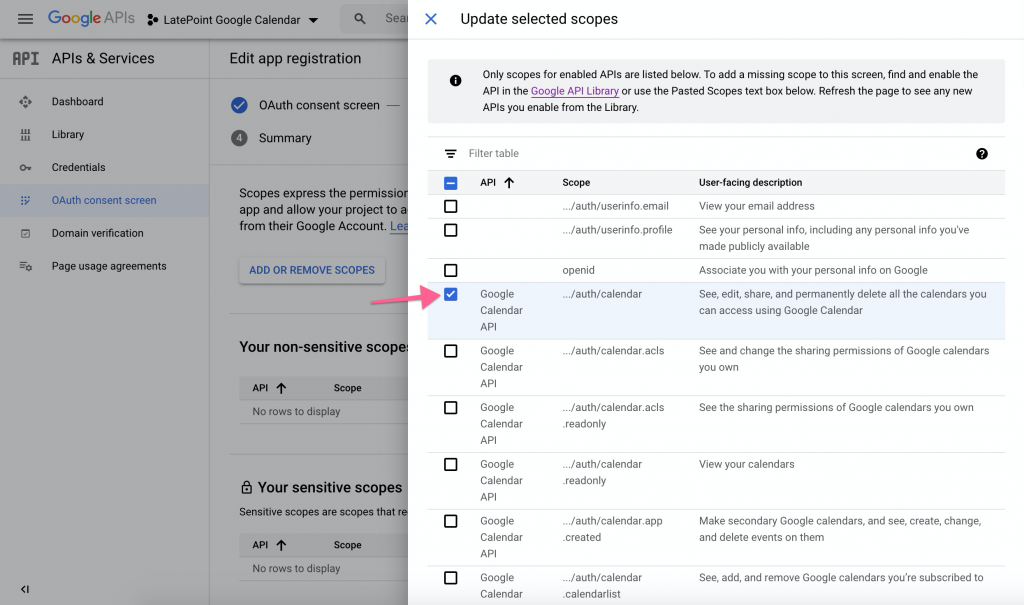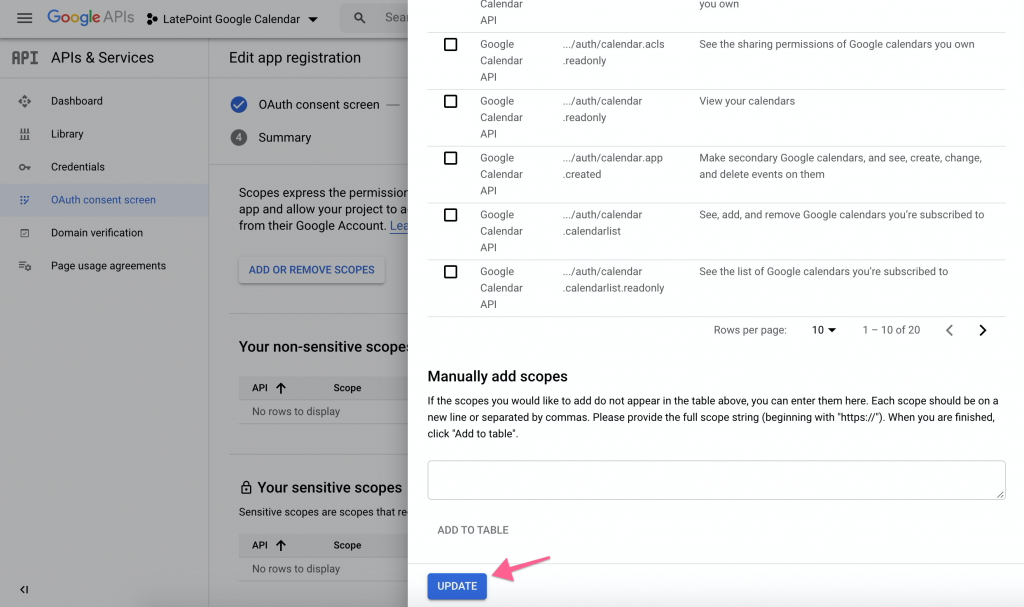 Make sure it appears as in screenshot below: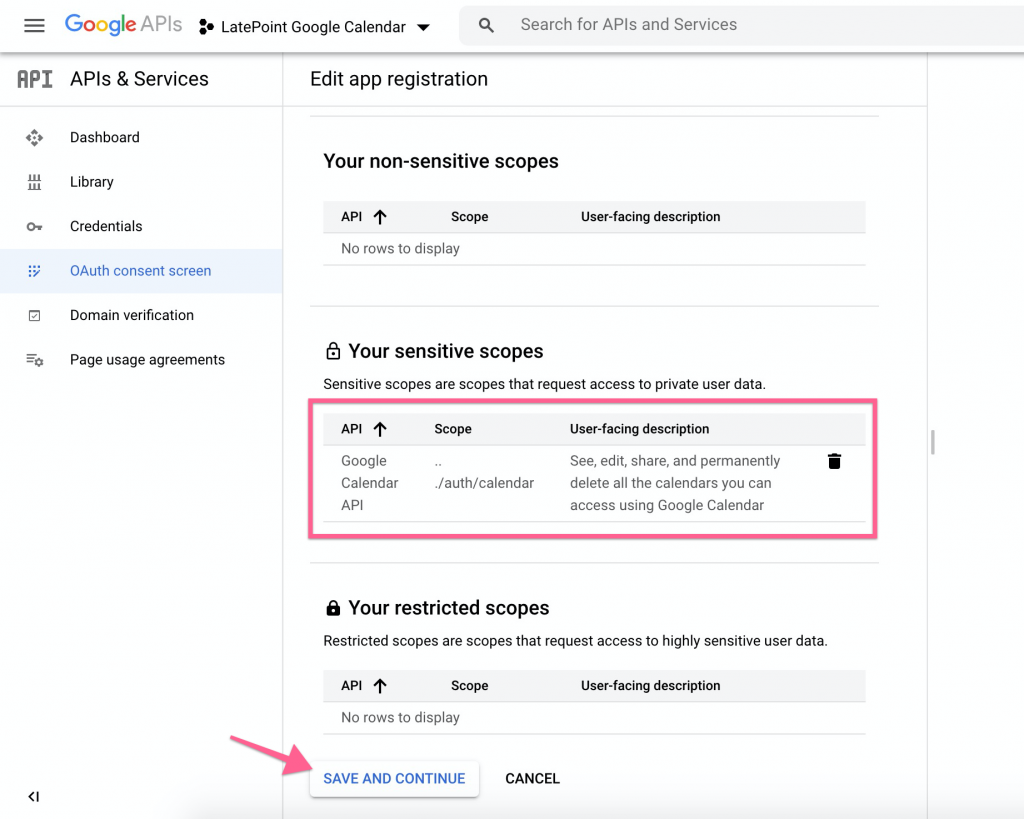 Even if your agents are going to be external users to your Google organization – you can simply use a test mode and just let your agents know that they can ignore the message. You can add your agents by their email as test users.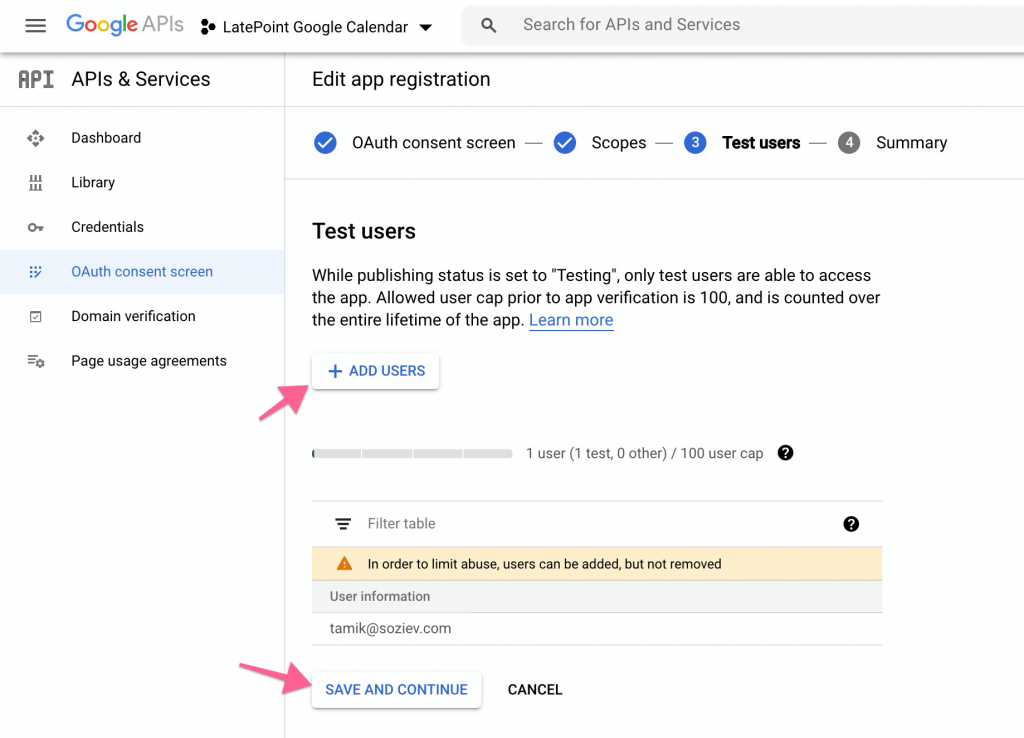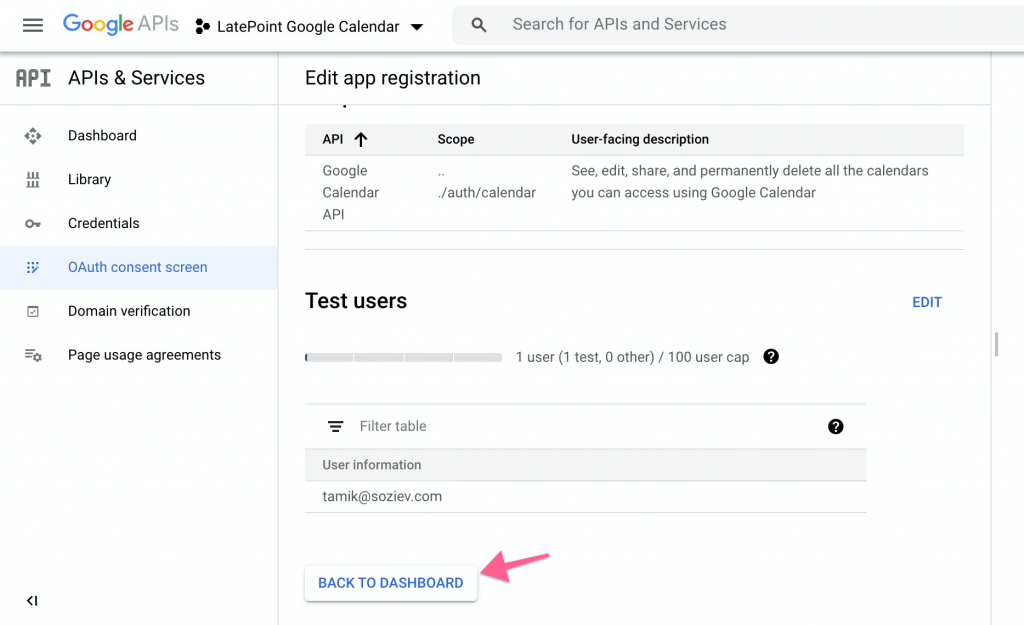 Generating credentials
Now if you go to Credentials page you will be able to create OAuth client ID credentials by clicking + Create Credentials button and selecting OAuth client ID option: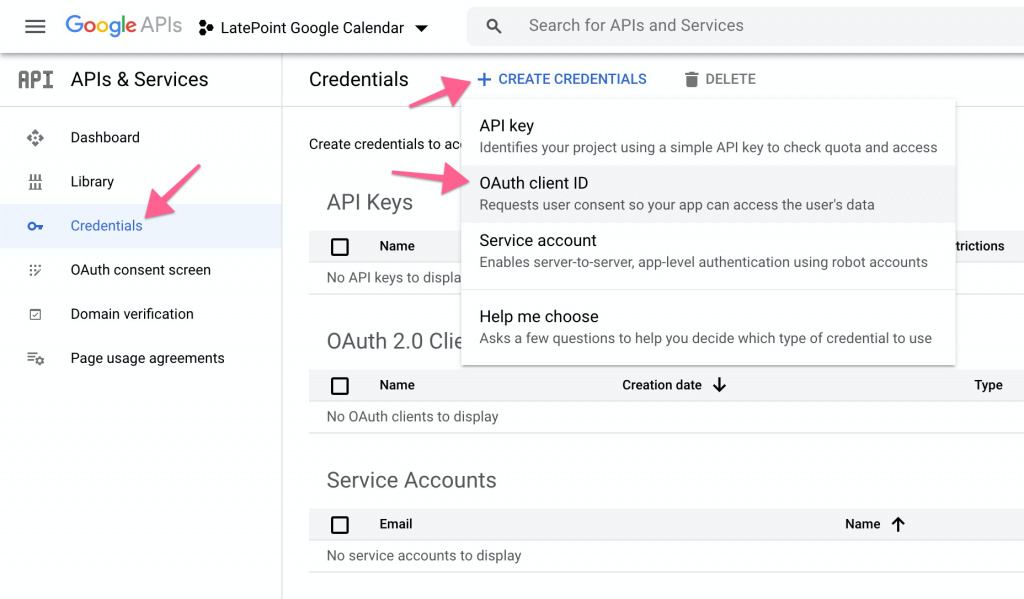 Select "Web Application" as an application type, give it a name and make sure you add your site address as Authorized Javascript origin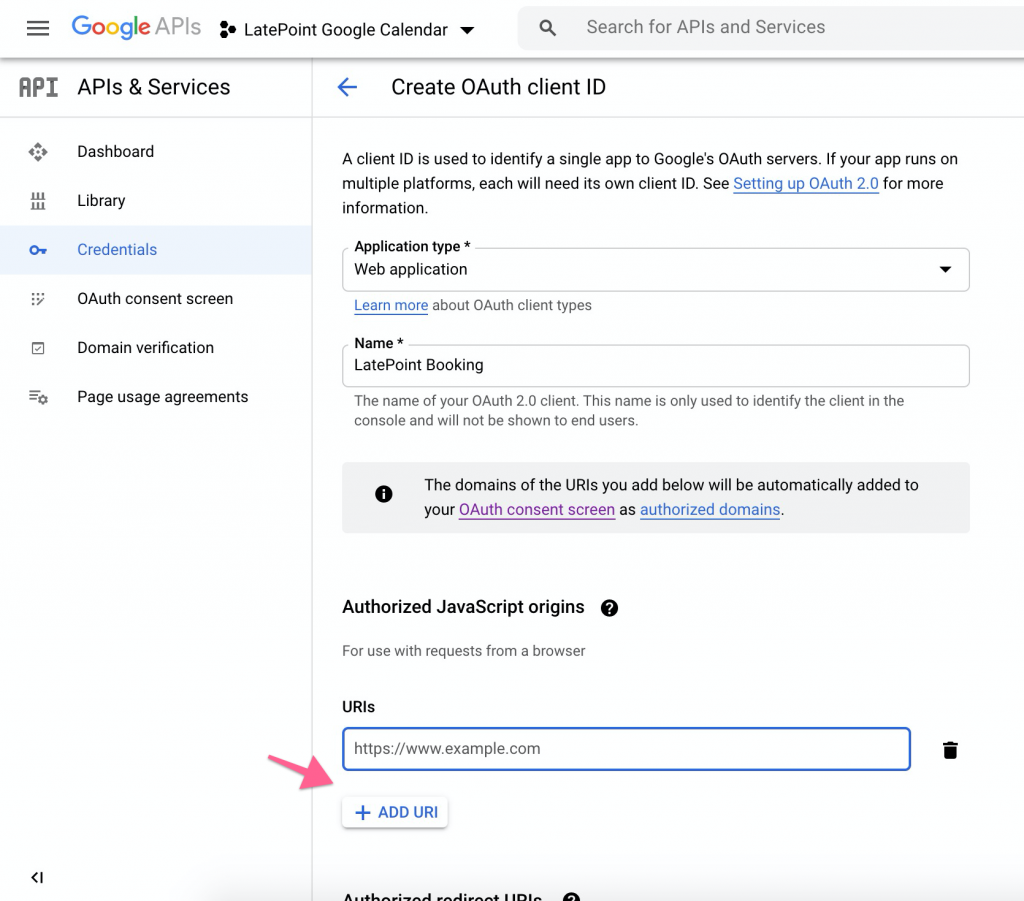 Click "Create" button and that will generate your OAuth client ID and secret and will prompt you with your credentials which you can copy and paste into LatePoint Google Calendar Settings.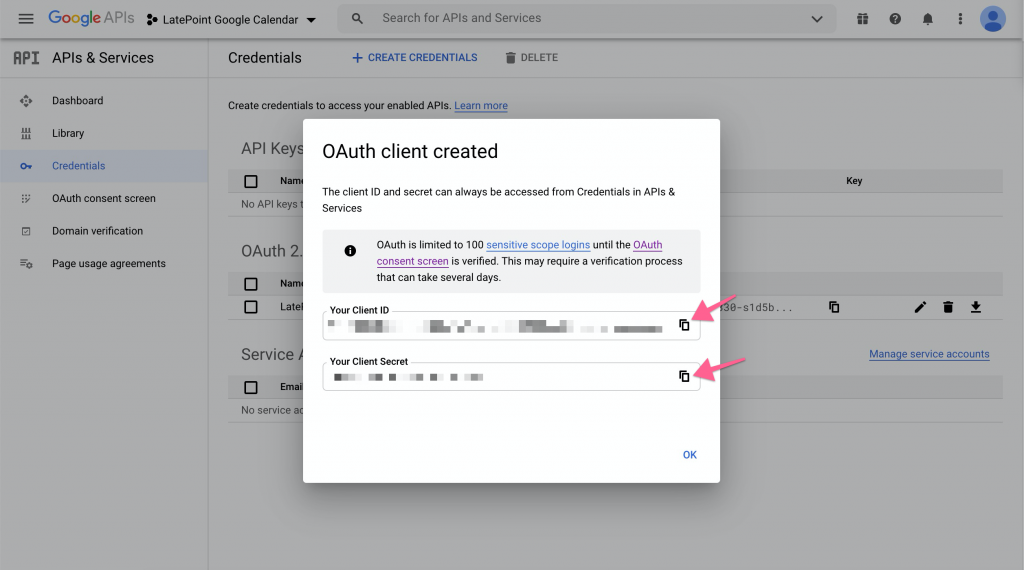 Enter your Client ID and Client Secret into your LatePoint Google Calendar Settings