When you agents connect their Google calendar to your website – you are going to have access to their Calendar via API to create/edit/delete events for LatePoint appointments. Google wants it's users to be safe, that's why in order for them to remove that warning – they want to manually verify validity of your website/app. Since in LatePoint – your agents are people who know your website and know what they are doing – they can simply ignore that message and click Advanced to skip that warning screen and proceed to connect their Calendar to your website.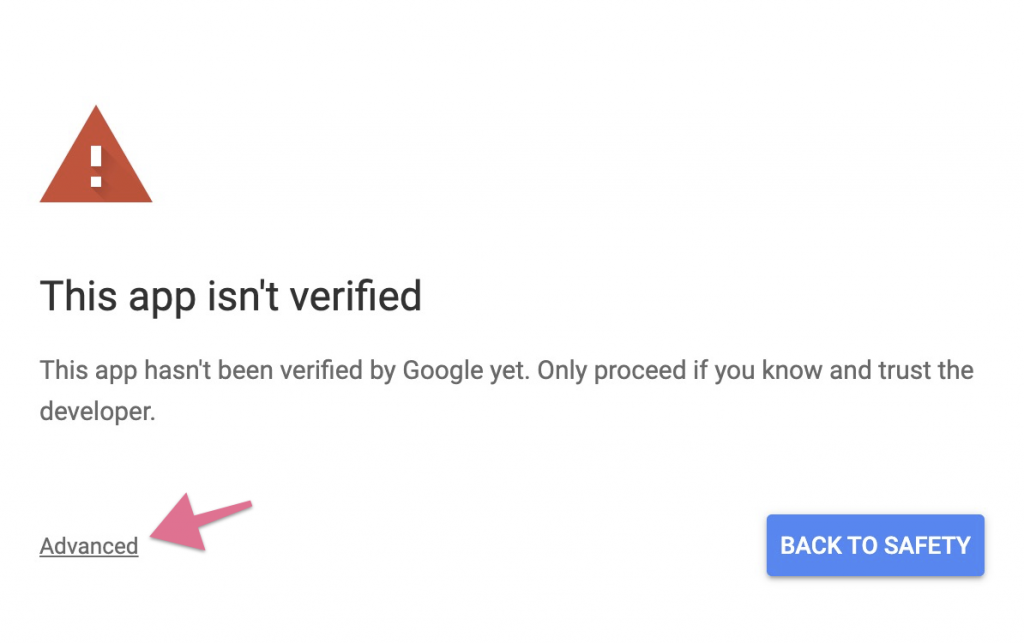 Once they clicked Advanced link, they can simply click on Go to yoursite.com and that will connect their calendar to your website.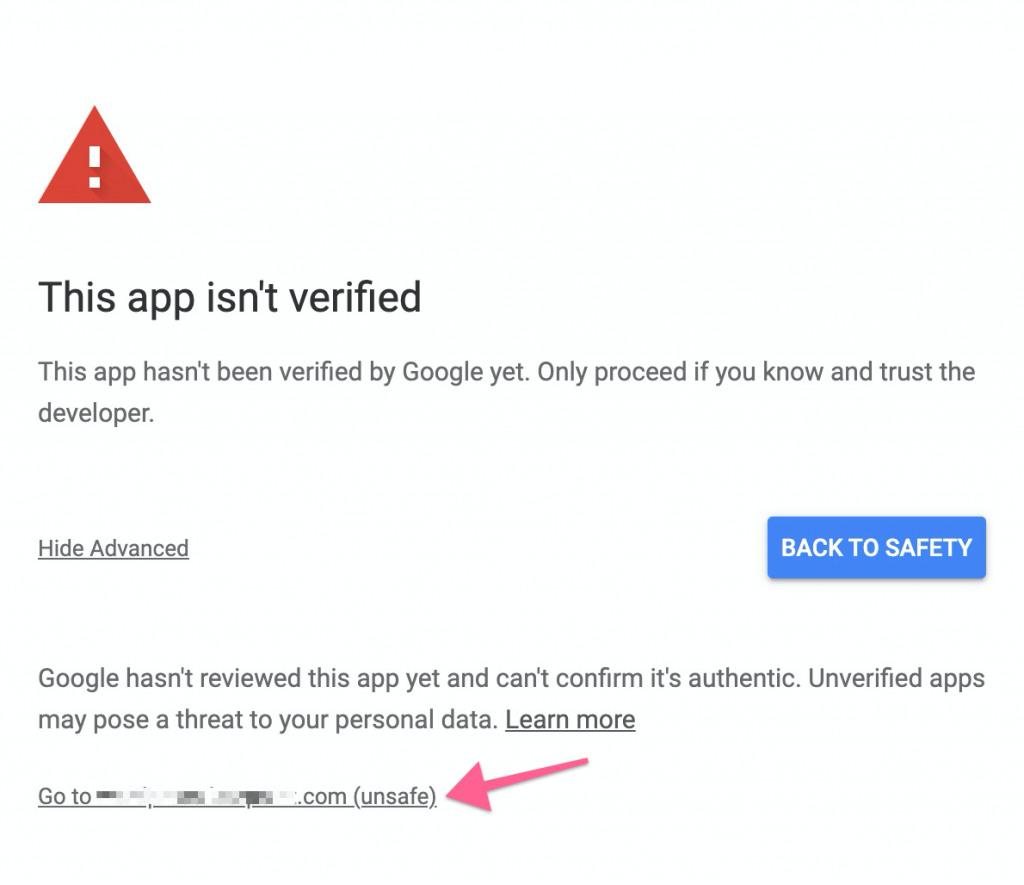 If you want Google to stop showing this warning, you will need to verify your app/website with them.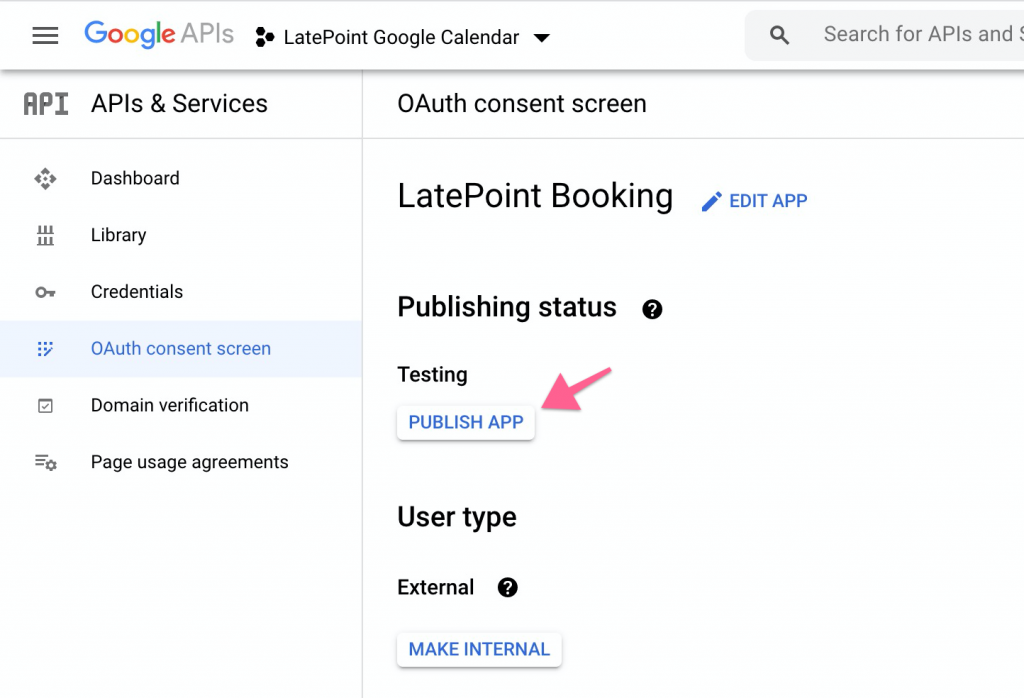 Once you published your app you will be able to prepare for verification.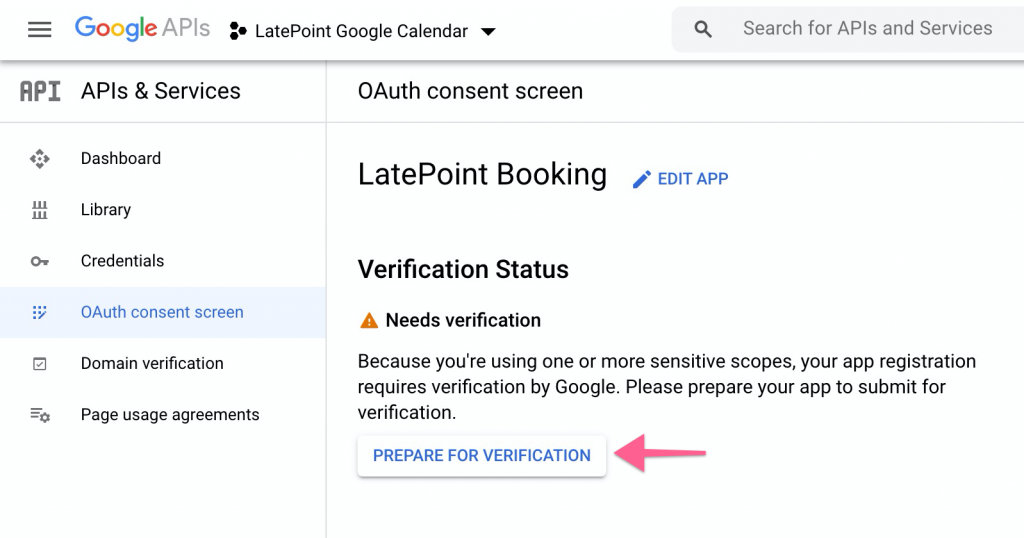 Follow the steps Google asks you in order for your app to be verified.